All of Yellowstone Tour From Bozeman In Just 48 Hours!
On this 48 hour Yellowstone tour from Bozeman, you can leave Bozeman as late as 7 pm, and still be in Yellowstone for the first part of your tour the next morning!
You will be picked up at your Bozeman hotel or Bozeman airport hotel, and head south through Big Sky and into West Yellowstone where you will be checked in to your lodging, and are then on your own until the tour starts tomorrow. There are many restaurants in town as well as stores to shop for gifts and souvenirs.
On day two you will experience the full Yellowstone upper loop tour, which includes a guide offering insights on the geology, latest park updates and ecological studies. You will experience waterfalls, walks around geothermal features, take in the historic park headquarters, and wildlife viewing in the Lamar Valley – often called "America's Serengeti" – due to the abundance of wildlife such as bison, pronghorns, elk, and depending on the season and time of day, bears or even wolves. A sack lunch is provided today. Please view the entire upper loop itinerary.
On the third day, your guide will pick you up and you'll do the lower loop tour, offering a guided trip of much of Yellowstone's geothermal areas, while still providing great wildlife viewing opportunities along the rivers and in Hayden Valley. You will take the time to watch Old Faithful erupt, explore the historic Old Faithful Inn and wander the boardwalks of the Lower, Midway and Upper Geyser Basins, checking out all four types of thermal features present in the park. You will then go to West Thumb Geyser Basin on Yellowstone Lake, up through Hayden Valley and on to the Grand Canyon of Yellowstone where you will stop at both the Upper and Lower Yellowstone Falls, before returning to West Yellowstone. A sack lunch is once again provided today. Please view the entire lower loop itinerary.
Once you return from your lower loop tour, we will depart West Yellowstone and make our way past Big Sky to Bozeman and the end of your day. You can sometimes see moose or other animals between West Yellowstone and Big Sky so be sure to keep your eyes open for them. In Bozeman you will be dropped off at your hotel or the airport.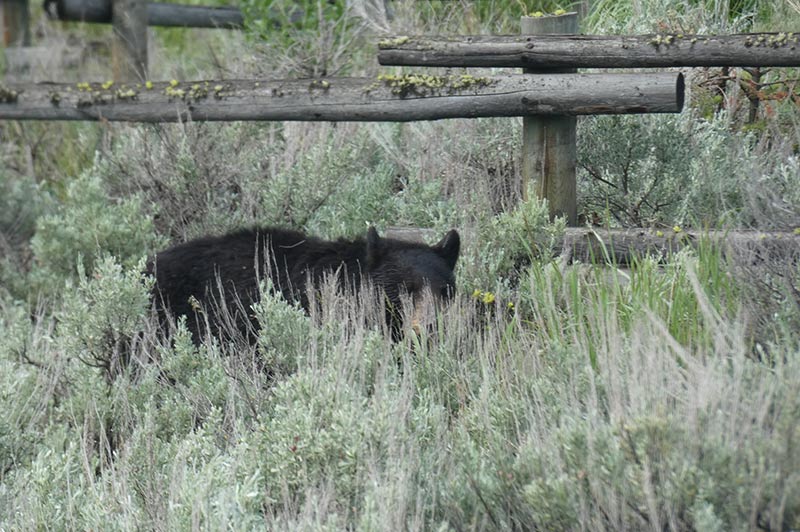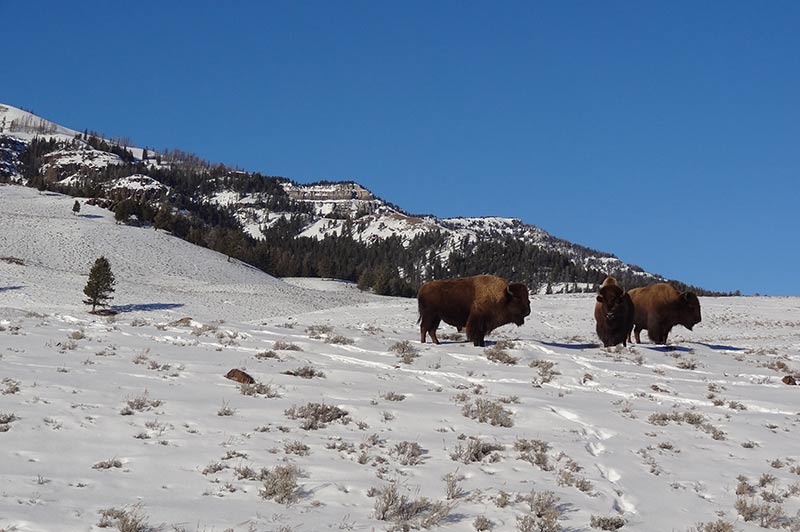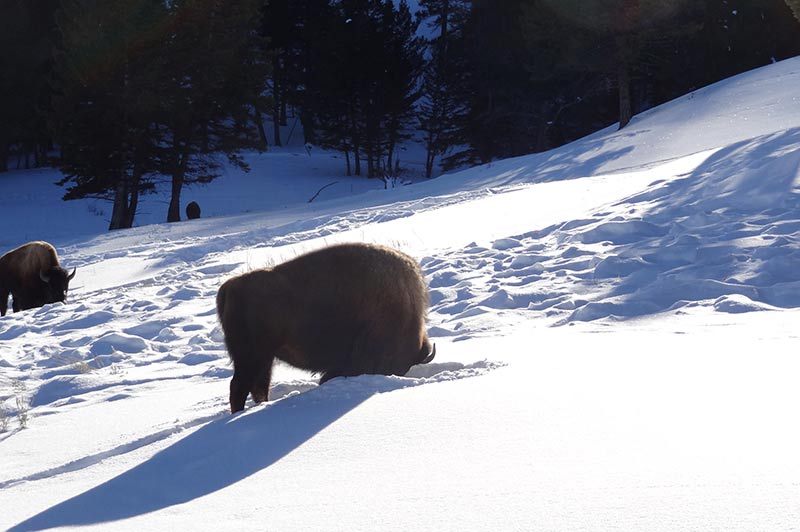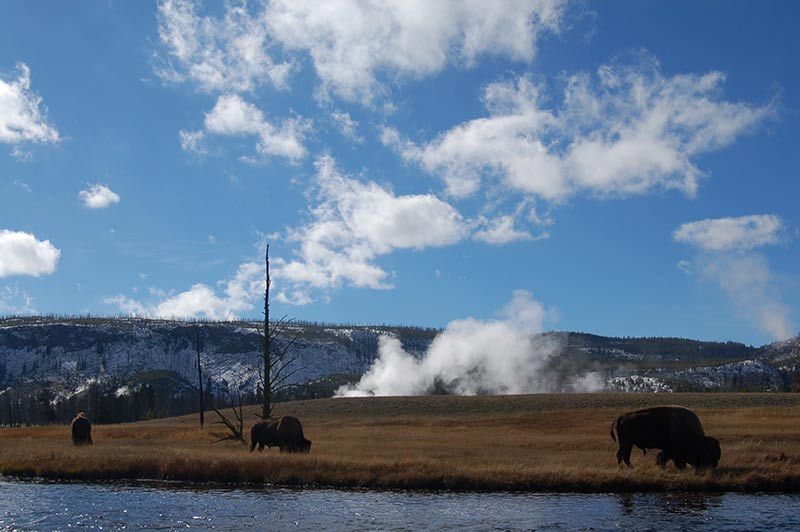 We regret that cancellations and changes will not be accepted, and refunds will not be given. Half the amount may be charged to your card when you make the booking, and the balance will be charged 45 days from the tour date. An attempted or purported cancellation will result in the entire amount being charged to your card immediately.
The credit/debit card you used must be with you when you travel, and should be in your name. If you are booking for someone else, please let us know as you will need to complete the credit card authorization documentation, which we will send you.
You will be picked up and dropped off at your Bozeman or Bozeman airport hotel.
This is a small group tour.
Parts of this tour may be provided by other vendors we use.
Times are approximate. The itinerary may change without notice, and we cannot be responsible for the consequences of delays. At the beginning and end, of the season, road closures and weather conditions may prevent this tour being run as detailed. General road maintenance in the park may affect the way this tour operates.
Two nights' lodging are included at Yellowstone Motel, or similar, in West Yellowstone.
Please do not make any plans that depend on this tour, until you receive our confirmation email.
The entrance fee to Yellowstone is not included.
Two sack lunches are the only meals included.