Yellowstone Highlights In Just 24 Hours From Salt Lake
The name of this tour doesn't lie! You can be back in Salt Lake City less than 24 hrs after you left, and still experience the amazing animals like bison and elk, and the wonder of world famous geothermal features such as Old Faithful!
The first day is a shuttle from Salt Lake City, with several stops along the way, to a small city in East Idaho, where you will spend the night. Please remember that today is an unescorted part of the tour, and the shuttle driver is not a guide.
On day two you will be picked up from your hotel just after 6 am, and be driven for approximately 1.5 hours across scenic rural Idaho, through the Targhee National Forest, over the Continental Divide and into Montana and West Yellowstone.
Shortly after you arrive, your guide will whisk you into the park, for an approximately five hour guided investigation of the most famous geysers and hot springs on Yellowstone's lower loop. Make sure you keep an eye out for some of the park's iconic animals – bison, elk, osprey, bears and more! This tour covers the Lower, Midway and Upper Geyser Basins including Old Faithful! We will take the time to watch Old Faithful erupt, explore the historic Old Faithful Inn and wander the boardwalks of the various basins checking out all four kinds of thermal features present in the park. There will also be time to explore some of the smaller geyser basins as well. A sack lunch is provided today, which you can enjoy in the park. Please note that park entry is not included on this tour, and will need to be paid on arrival.
When you return to West Yellowstone, you will be taken to East Idaho, where there will be a short wait for the shuttle back to Salt Lake. Please remember the shuttle, which makes several stops along the way, is not a tour and the shuttle driver is not a guide.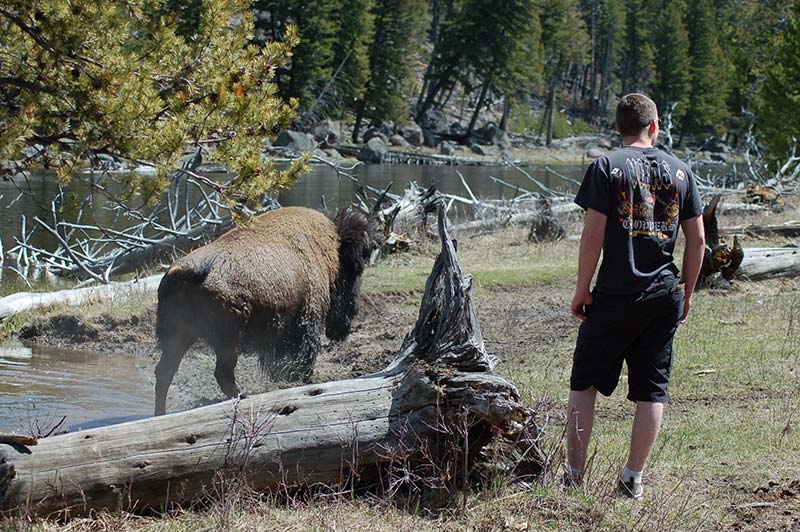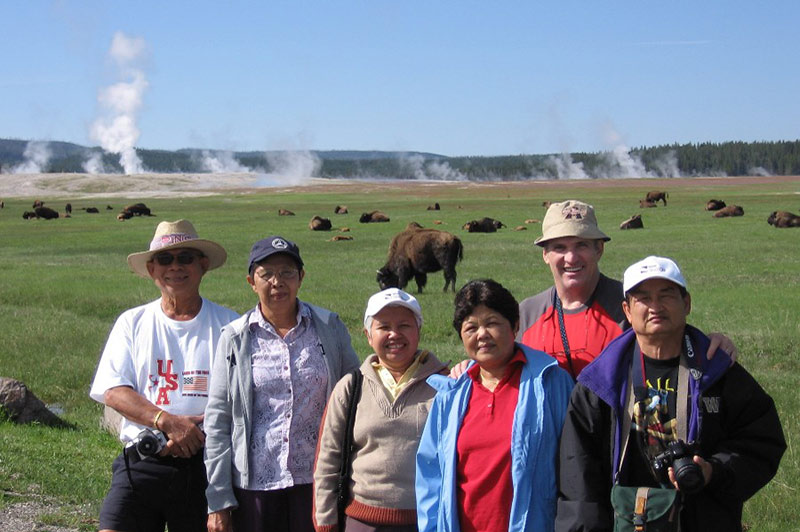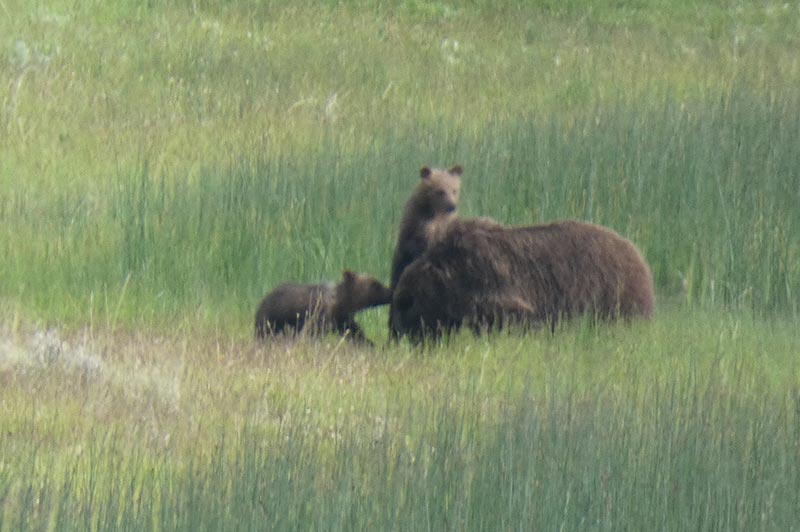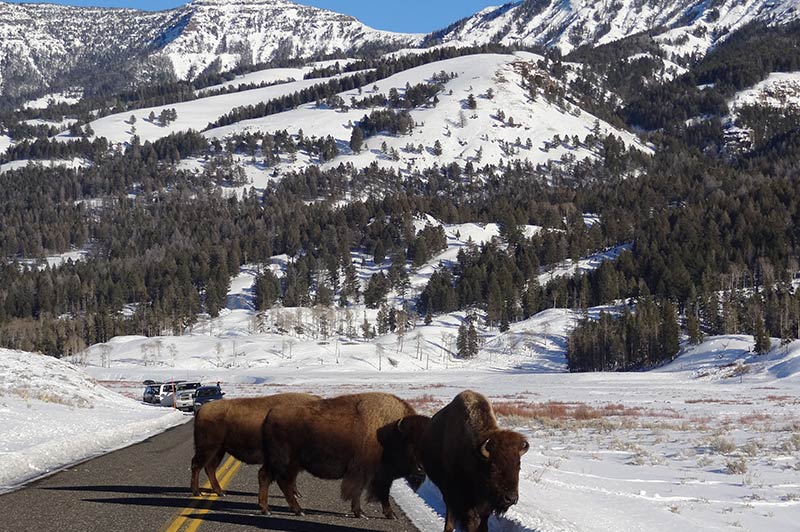 We regret that cancellations and changes will not be accepted, and refunds will not be given. Half the amount may be charged to your card when you make the booking, and the balance will be charged 45 days from the tour date. An attempted or purported cancellation will result in the entire amount being charged to your card immediately.
The credit/debit card you used must be with you when you travel, and should be in your name. If you are booking for someone else, please let us know as you will need to complete the credit card authorization documentation, which we will send you.
A shuttle will transport you between Salt Lake and West Yellowstone, making several stops along the way. The departure and drop off locations are the Salt Lake City airport and a central Salt Lake downtown location.
This is a small group tour, with the possible exception of the shuttle between Salt Lake and east Idaho, where a bus may be used.
Parts of this tour may be provided by other vendors we use.
Times are approximate. The itinerary may change without notice, and we cannot be responsible for the consequences of delays. At the beginning and end, of the season, road closures and weather conditions may prevent this tour being run as detailed. In particular, the road from Old Faithful to Grand Teton generally opens in mid-May. General road maintenance in the park may affect the way this tour operates.
One night's lodging is included at the Rexburg Americinn or similar.
Please do not make any plans that depend on this tour, until you receive our confirmation email.
The entrance fee to Yellowstone is included.
One sack lunch and one hotel breakfast are the only meals included.